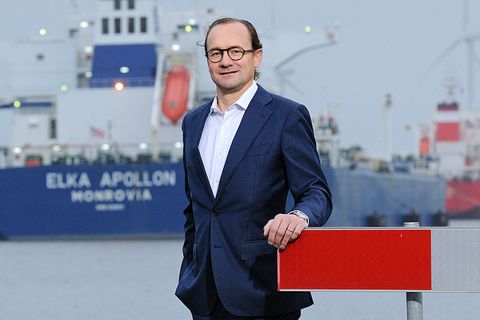 Onboard is pleased to announce Joep Gorgels is joining as an advisor to facilitate Onboard's growth plans into the deep sea shipping segment.
Joep is an experienced shipping executive with a wide range of roles in shipping, sustainability, and finance. Previously, he spent more than two decades with ABN Amro Bank, holding positions including Managing Director of its Global Transport and Logistics department, Country Executive Norway, and before that, Head of Shipping, Offshore and Intermodal for Western Europe. He has a master of science in chemistry from the Delft University of Technology.
"We are very excited to have Joep join us — his enormous expertise and connections in the industry will help us power growth over the coming years as the shipping industry looks to decarbonize with increasing urgency," said Florus Wilming, co-founder and Managing Director, Onboard. "As well as his expertise, he shares our vision of a greener and more connected industry, which makes him a great fit for Onboard's mission."
"The pressure on the shipping industry to decarbonize is growing rapidly, and I am particularly excited about the potential of Onboard's technology to help shipping companies make deep, fast, and sustainable cuts to their carbon emissions," said Joep Gorgels. "In a time where policy-makers are setting legally-binding targets to reduce maritime greenhouse gas emissions, Onboard is very well positioned to to capitalize on the growing need for easy-to-deploy solutions for carbon emissions reduction, and their platform offers enormous potential for innovative businesses to run leaner, cleaner, and more efficient businesses."
About Onboard
Onboard is a technology company that operates at the intersection of digital technologies and sustainability. Our digital infrastructure connects vessels, crew, and onshore operations to the cloud and the supply chain. Maritime businesses and partners benefit from greater access to data, massive efficiency gains, and the ability to innovate their business. Organizations that work with Onboard today include Peterson, Boluda, Acta Marine, Wagenborg, Shell, Wintershall and more. These companies already realize operational cost savings of up to 20% and emission reductions of up to 33%.