Simplifying complexity
The Onboard Maritime IoT Gateway enables the collection, processing and storage of data between on board data sources. The Gateway handles the complexity of the large number of data protocols and connects your vessel and crew to the world.
Integration, configuration and even support for new protocols is all done remotely. This is only possible because both hardware and software are designed and created by Onboard.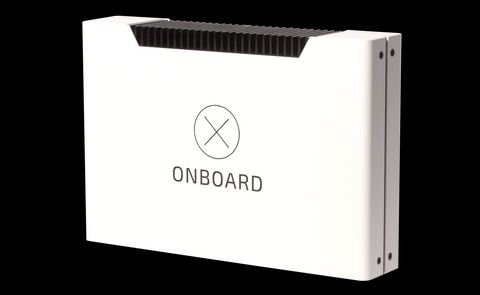 We have Onboard Gateways installed on our vessels. The rollout was quite simple and straightforward. The servers collect the required data to help us make smart decisions.
Ship apps for the crew
Next to data collection and processing, the Gateway offers the ability to run apps locally via standard containers. This serves to connect the crew and run analytics on the edge.
The availability of apps on board means the crew can continue working offline for extended periods of time. In addition, all updates for both the operating systems and apps are done with no disruption to service, so crew and staff can continue using apps no matter what.
Onboard Apps
Designed for life at sea
The technology for this exchange of information has been specially developed to cope with the challenging circumstances of communicating at sea and to safeguard the security of your data.
The Onboard Maritime IoT Gateway is compact in size, fanless, and built to withstand harsh environmental factors, such as extended temperature ranges, voltage variations, shocks, vibrations, and high humidity. The rugged design of the Onboard Maritime IoT Gateway enables it to function properly under extreme conditions.
Practical, simple, hassle-free installation
The updated design is lighter and more compact. It comes with all mounting and cable installation materials.
Quick and easy cable assembly

Flexible cable entry with strain relief, and cable plugs with screw locking for quick and easy cable assembly.

Rack mount

Install the Maritime IoT Gateway in your standardized 19-inch rack with the included 19-inch mounting brackets.

Wall mount

More flexibility with the wall mount bracket allowing you to install the Maritime IoT Gateway in whichever way is most suitable.
Supporterd protocols
Modbus: TCP / UDP / Serial
CANbus: J1939 / CAN FD
NMEA: TCP / UDP / Serial
Specifications
Processor: 2.4 GHz
Memory: 8GB
Power: 24 VDC
Ethernet: 2 x 1GbE controller
Expansion: 4G communication, Wifi module, GPS receiver, UPS