Benefit from monitoring solutions seamlessly integrated with the Onboard Platform
System integration on board is still a big challenge for the maritime industry. With Onboard, you have access to a single, easy-to-install solution and growing ecosystem of monitoring technologies.
Simple
installation

Install the Onboard Maritime IoT Gateway, connect plug and play sensors, select your monitoring solutions, and everything else works out of the box.

Automatic synchronization

Measurements on board are automatically sent to shore, can be shared with a click of button and are available in the Vessel API for further integration.

Better
analysis

Monitored data is correlated and aggregated in Onboard Analytics to give you a better understanding of vessel and equipment usage, performance and health.
Condition monitoring without the hassle
Protect your rotating equipment on board such as engines, generators, gearboxes, thrusters, pumps, hydraulic power packs, and so on with industry-leading intelligent vibration sensors.
These sensors simultaneously monitor impact (acceleration peak), fatigue (average velocity), friction (average acceleration), severity (crest factor) and temperature (Degrees Celsius) to detect a variety of mechanical issues, such as unbalance, looseness, misalignment, bearing failure, gearbox mesh tooth fault or cavitation.
Set individual alarming thresholds for every machine, and optimize service intervals based on the actual condition of the equipment, before major damage.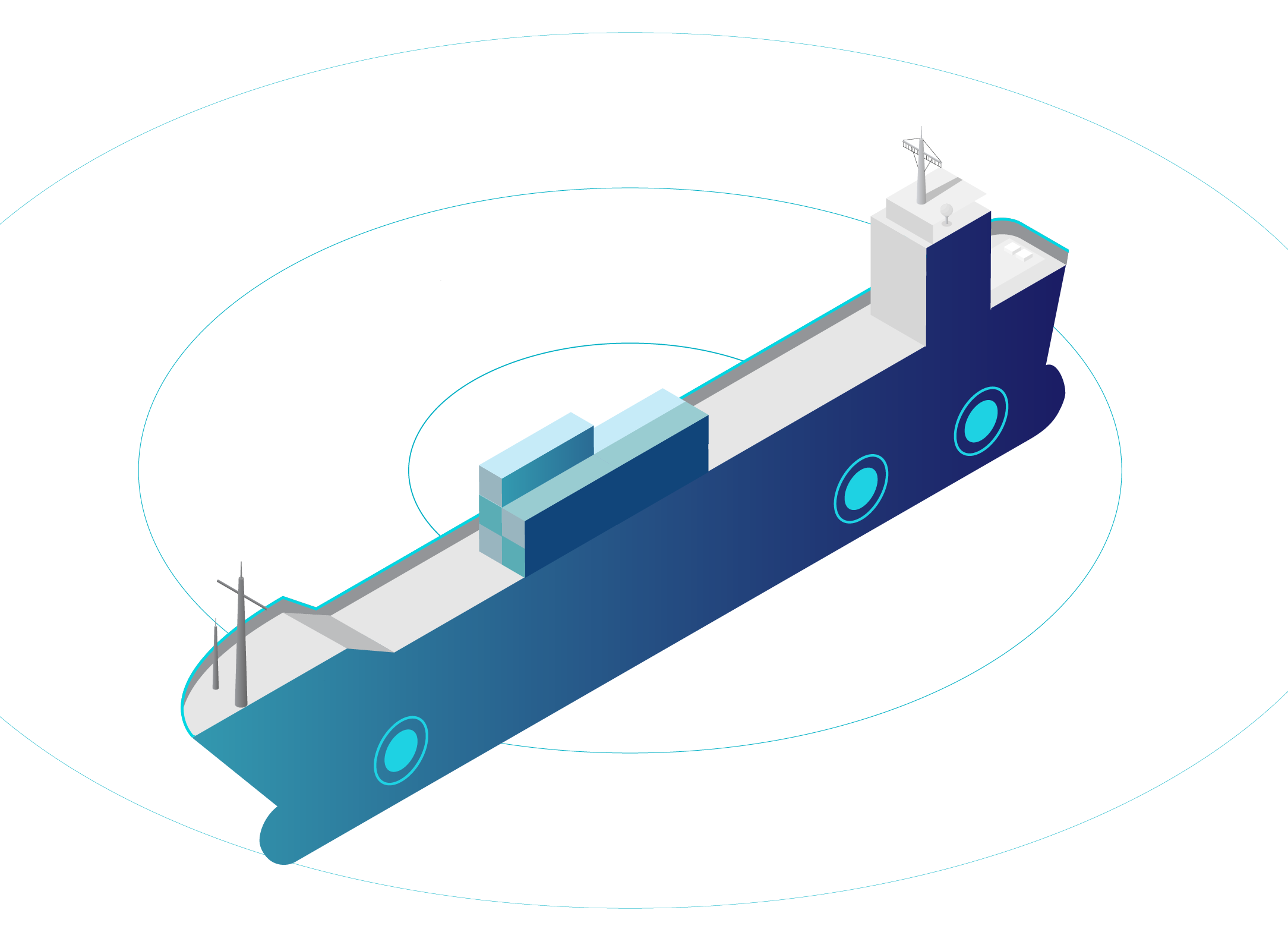 Motion monitoring that enables you to see and achieve more
Motion monitoring enables you to accurately measure the roll, pitch, yaw and heave motion of vessels. With Onboard, you can combine motion indicators with weather and navigational sensor readings and other vessel operational data.
Motion data is available for real-time decision support and stored for evaluation and reporting. Use cases include work ability analysis, trim optimization, and the ability to reduce the risk of cargo damage.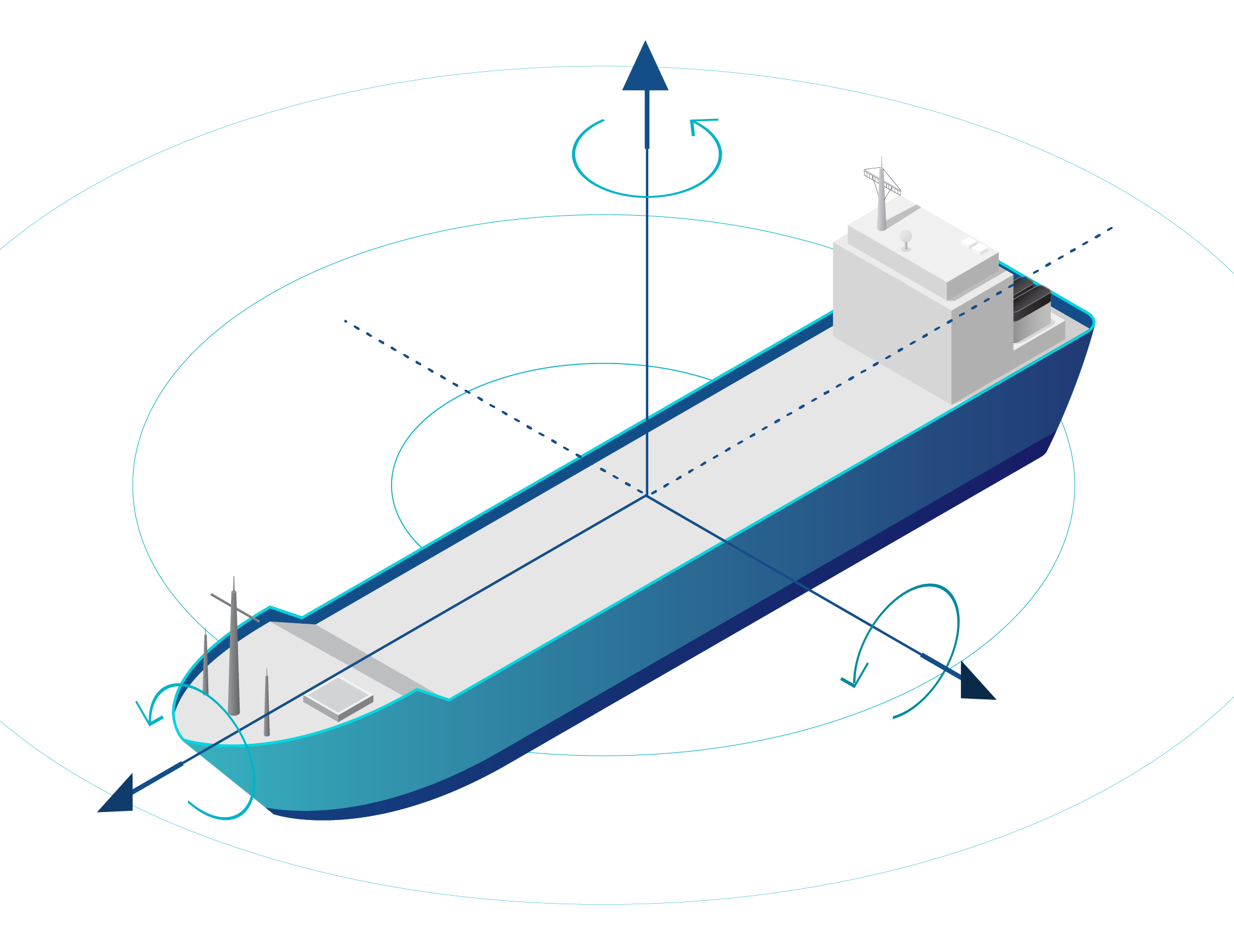 Engine monitoring that works with every engine
Monitor critical performance parameters of your engines such as fuel rate, engine speed, load, oil pressure, coolant temperature, running hours, and so on. Onboard is brand agnostic, and works with every engine or engine control unit with a CANbus or Modbus interface.
Measurements provide useful information about engine performance and condition. This helps you troubleshoot engine conditions and potentially eliminate a service technician's preliminary visit to a vessel.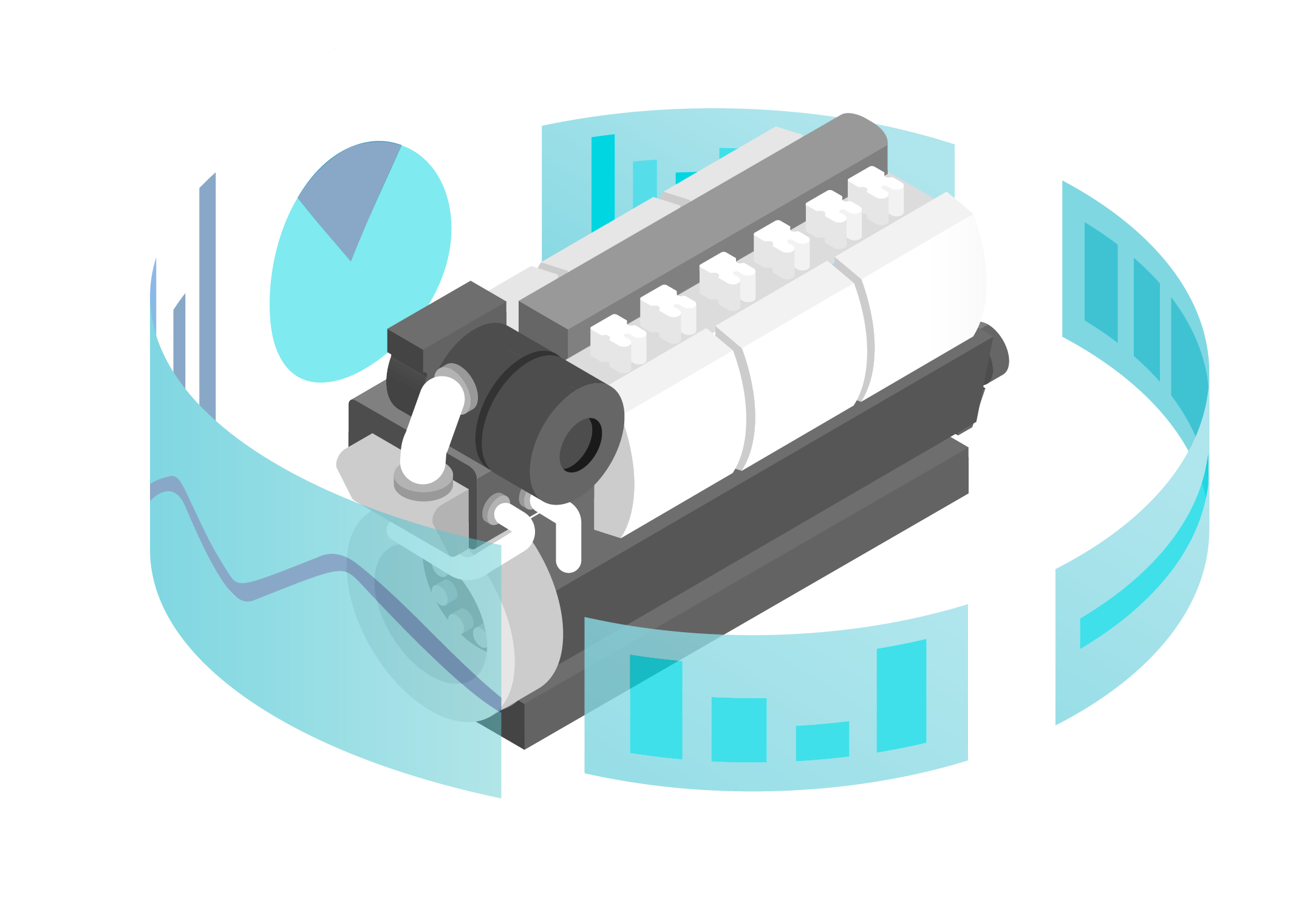 Motion reference unit
Roll and pitch accuracy: 0.01°
Angular range: ± 45°
Supported engine interfaces
Modbus: TCP / UDP / Serial
CANbus: J1939 / CAN FD
NMEA: TCP / UDP / Serial
Vibration sensor
Frequency range: 2…10000 Hz
Acceleration peak (a-Peak): 0...50 g
Average velocity (v-RMS): 0…0.045 m/s
Average acceleration (a-RMS): 0…490.3 m/s²
Surface temperature: -30…80 °C
Crest factor: 1...50
Get started with Onboard
Getting started with Onboard is easy. We offer services and support throughout rollout and beyond on request, that extends installation support to consultancy services, training your crew and colleagues onshore, and supporting you with custom data analysis.