Take advantage of your data
Currently, 2.5 quintillion bytes of data are created each day, and the pace is only accelerating. The maritime industry is no exception. Vessels are filled with sensors and the amount of data is increasing exponentially. Yet a lot of data is siloed or hard to access due to connectivity challenges, and not able to be leveraged for operational gains. Collating, sharing, and analyzing this enormous amount of data remains a big challenge for the industry. This is where the Vessel Monitoring app comes in.
Aggregate data across your fleet
Vessel Monitoring enables you to measure almost any system, sensor, or piece of equipment you want.
Collecting

Vessel Monitoring is a brand-agnostic solution that supports most common maritime data protocols.

Maritime Gateway

Processing

The raw data is synced and stored in the Onboard Cloud, where data is aggregated from across your fleet.



Onboard Cloud

Accessing

Our Vessel API provides access to your Vessel Monitoring data together with all other platform and app data in a single request.


Vessel API
Attach meaning, combine sensor data with logbook data from the crew
There is more knowledge in data when it's combined. This is true particularly if you bring together data from two very distinct sources, such as your crew and machines. For example, if you are analyzing sensor readings after an equipment failure, it's critical to understand the vessel's operational conditions to see how that specific piece of equipment was used.
Tight integration with the Digital Logbook allows for rich context such as vessel operational, crew, and navigational data being added to the vast amounts of collected machine data.
Digital Logbook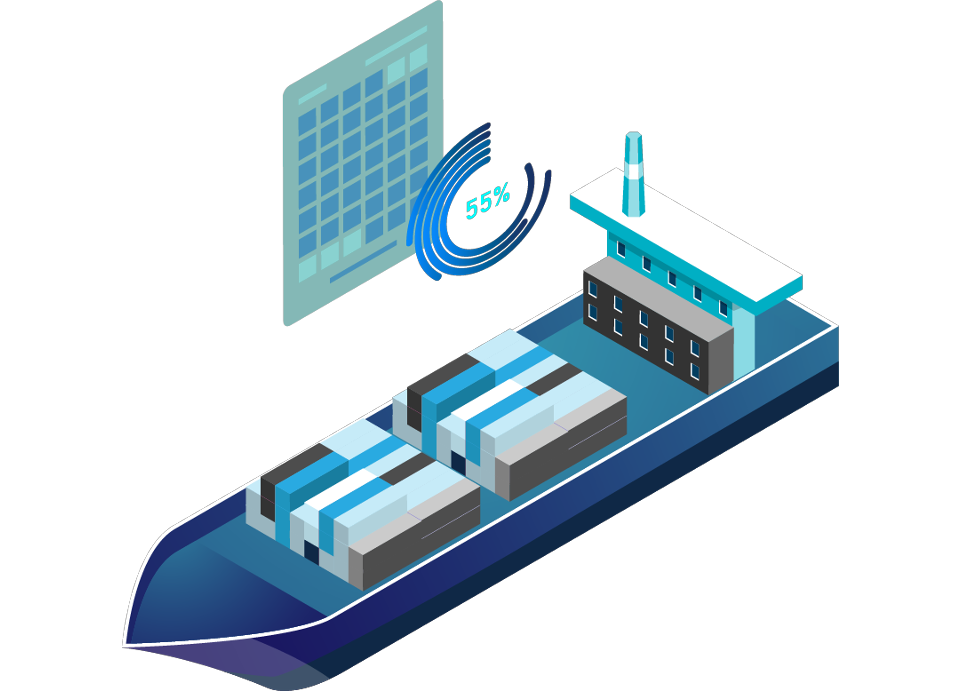 Reveal new insights and explore new use cases
A typical use of sensor data is to determine when your equipment requires maintenance, with the aim to improve equipment uptime and vessel utilization. But we believe there are many more use cases for real-time data acquisition in the maritime industry, such as tracking production, monitoring cargo or cargo handling, and supporting product development.
The Vessel Monitoring app is built for experimentation and developing new use cases. For an example, see how Multraship worked with Onboard and Vessel Monitoring to optimize its tug operations.
Download whitepaper
Offshore features
Modbus: TCP / UDP / Serial
CANbus: J1939 / CAN FD
NMEA: TCP / UDP / Serial
Onshore features
Client driven unified Vessel API
Time series database
Get started with Onboard
Getting started with Onboard is easy. We offer services and support throughout rollout and beyond on request, that extends installation support to consultancy services, training your crew and colleagues onshore, and supporting you with custom data analysis.