Optimize fleet operations and discover new business opportunities
Today, organizations are striving to find new ways to drive efficiencies and unlock innovation for their fleet and onshore operation. Maritime equipment produces valuable data. But this is siloed due to non-compatible data protocols and the connectivity challenges of sharing it from vessel to shore. Too often the data required to make objective decisions is locked away.
Onboard solves this challenge with a breakthrough solution that enables your onshore and offshore teams to access in-app insights and raw data or from anywhere, at any time.
Open up the data flow on and offshore
The Onboard Server pulls data from all your equipment by supporting key data protocols in the maritime industry, including Modbus, CANbus, and NMEA. And you can share this data with anyone in your supply chain, thanks to a connection with the Onboard Cloud.
Explore the unique technical infrastructure that enables Onboard to connect an unparalleled set of data sources on and offshore.
Onboard Platform
Achieve massive efficiency gains
What difference to your bottom line could you achieve by cutting 16% from your fuel bill? Or administrative tasks for each crew member by multiple hours a week? And while planning disruptions are inevitable, what if you could instantly realign your supply chain, reduce waste and increase utilization of your assets?
Organizations like yours are working towards these results right now with Onboard Apps, which give you the power to measure anything and everything, opening up countless possibilities to make data-rich decisions to optimize operations. And the best thing? With Onboard, you have access to a growing app ecosystem that will power new efficiency gains for years to come.
See the apps that organizations such as Kotug, Wagenborg, Peterson and Acta Marine are using to slash fuel costs, reduce administrative tasks, and optimize supply chain operations right now.
Onboard Apps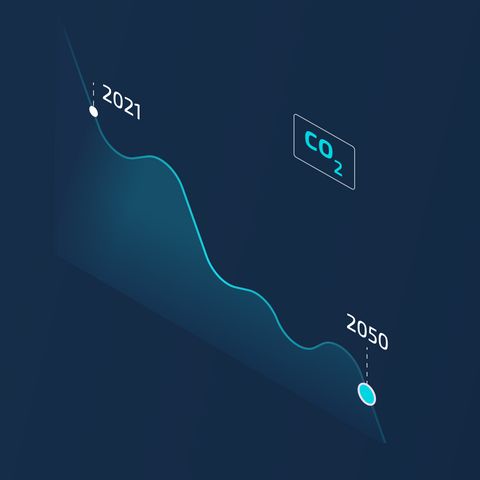 Discover new business opportunities
Apps provide tried-and-tested ways to make efficiency gains. But you can take innovation to a whole new level with the Onboard API - a flexible, powerful way to connect your data flow to your backoffice applications, build custom dashboards, and explore your data.
With the Onboard API, you are able to identify game-changing business opportunities. In a world where oversupply and pressure on margins can be intense, data-driven innovation with the Onboard API can help you create and sustain competitive business advantages.
Onboard API
How you benefit
Easy to launch and scale

Onboard is designed for rapid deployment. The Onboard Server can be installed by your crew, and can connect with most key machines, sensors, and systems out of the box. From there it is a simple process to connect to the cloud, run apps, and start making data-driven decisions to optimize operations.

Share and collaborate - while maintaining control over data

Share key insights with the right people on and offshore by providing access to apps. Create and share your own reports, and export data to Excel. Maintain control over access to sensitive data through assigning permission levels.

Future-proof technology

Working with Onboard means access to a constantly growing app ecosystem, and an expanding list of supported protocols to add new data sources. So no matter what the new equipment you work with, you will always be able to extract and utilize its data.
For charterers
The Onboard infrastructure can be easily redeployed on your changing fleet. So no matter what your project is or where in the world you operate, you can benefit from connected data at your fingertips.
For asset owners
If oversupply and commoditization of assets are challenges for you, Onboard offers a powerful way to differentiate your vessels and add value for your prospects and customers.